Journaling is becoming increasingly popular among people who want to track their goals, reflect on their life, and document the everyday moments that make up their days. Thanks to the convenience of technology, journaling can be done easily and quickly with the help of apps. There's something out there for everyone, from freeform digital diaries to guided formats. Here are five of the best journaling apps that can help you log your thoughts and experiences.
Capture Life's Special Moments with Day One
Day One is a journaling app designed to help you record and reflect on your everyday experiences. The app features daily prompts to keep you inspired and focused on your goals and customizable templates to save you time when journaling. Additionally, Day One adds automatic tracking of the time, date, weather, moon phase, and more with each entry.
You can also export content from other apps into Day One, such as Photos and Safari, allowing you to capture memories with your journal entries easily. A unique feature of Day One is the ability to add tags to entries, making it easier to find specific moments within your journal. And the map view shows all the places you've written from.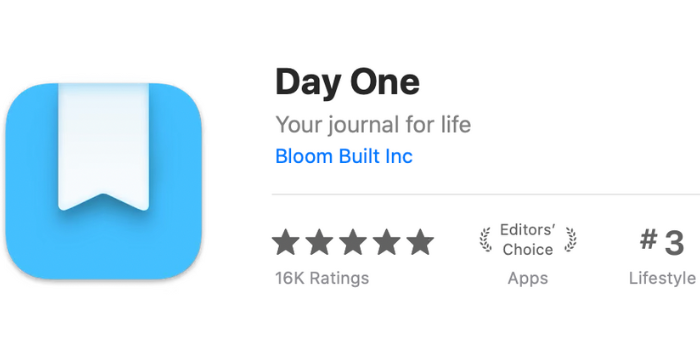 Day One is perfect for those who enjoy an open-ended journaling experience. The basic app is free, but you can also choose to subscribe for a $3 monthly fee to access premium features. Day One is available on iOS and Android.
Be Mindful in 5 Minutes a Day with the 5-Minute Journal
The 5 Minute Journal app helps you quickly capture your day with a guided, gratitude-based journaling format. You receive to reflect on your goals and experiences twice a day and can set daily notifications to remind you to the journal. You can also receive inspiring quotes to share on your social media accounts and add photos to your posts to represent your memories visually.
This app is perfect for those who want to stay mindful and cultivate a daily gratitude practice. While a basic version of the application is free, you can subscribe for a $4.99 monthly fee to access additional features. The 5 Minute Journal is available on iOS and Android.
Log Your Mood and Activities with Daylio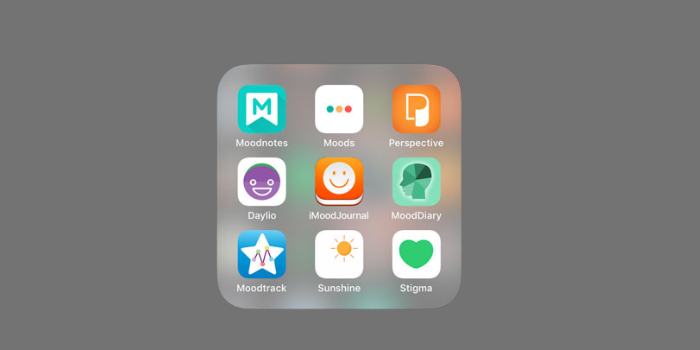 Daylio makes it easy to track your mood and activities throughout the day. You can choose what to track, such as your social activities, hobbies, sleep, health, chores, and more, and you can add notes to your entries if desired. The application also lets you create daily, weekly or monthly goals to motivate you, and you can back up and restore all your entries on your Google Drive.
The application is perfect for those who want a simple, alternative journaling experience. The app is free to use, but you can also opt for a $2.99 monthly subscription to access premium features.
Momento: A Multipurpose App
Momento is a great app for logging your everyday life, as it is a multipurpose journal that can be used for many different things. You can choose from several templates to track things like your health, food, or travel, and you can add photos, location tags, and notes to your journal entries. The app also allows you to connect with your social networks to automatically import activities, photos, and videos into your journal.
Momento is ideal for those who want to capture everything about their life. The basic app is free, but you can subscribe for a $2.49 monthly fee to access additional features. Momento is available on iOS only.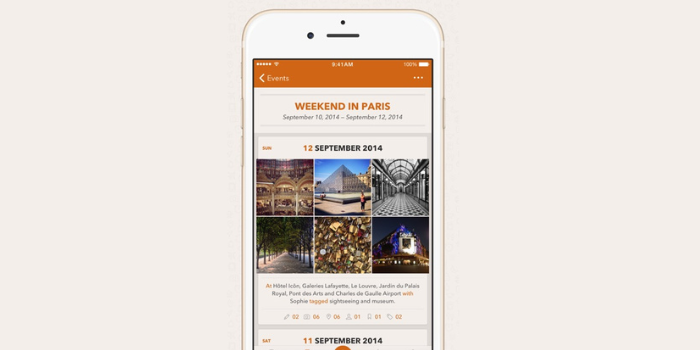 DailyBean: A Fun and Easy Journaling App
DailyBean is a fun and simple diary app that makes it easy to keep track of your daily life. You can choose exactly what you want to track, such as your emotions, social activities, weather, food, or romantic life. To add an entry, you'll start by tracking how you felt during the day using one of five mood indicators. Then you can add more information about your emotions and track how much sleep you got that day. You can add up to three photos and notes to each entry to give it more depth.
DailyBean is good for people who don't want to spend a lot of time keeping a diary and prefer something simple and uncluttered.
Conclusion
The most highly-rated journaling app of the bunch is Day One. It offers a great balance of features and customizations, making it a great choice for anyone looking to start a journaling habit. For those who want a guided experience, the 5 Minute Journal is the best option. And for anyone who wants to track their everyday experiences with ease, Daylio and DailyBean are great choices. With these five of the best journaling apps, you can begin to record and reflect on your thoughts and experiences in a way that works for you.